TOA HS1200WT
TOA HS1200WT
12″ 100V OR LOW IMPEDANCE
COAXIAL ARRAY SPEAKER TOA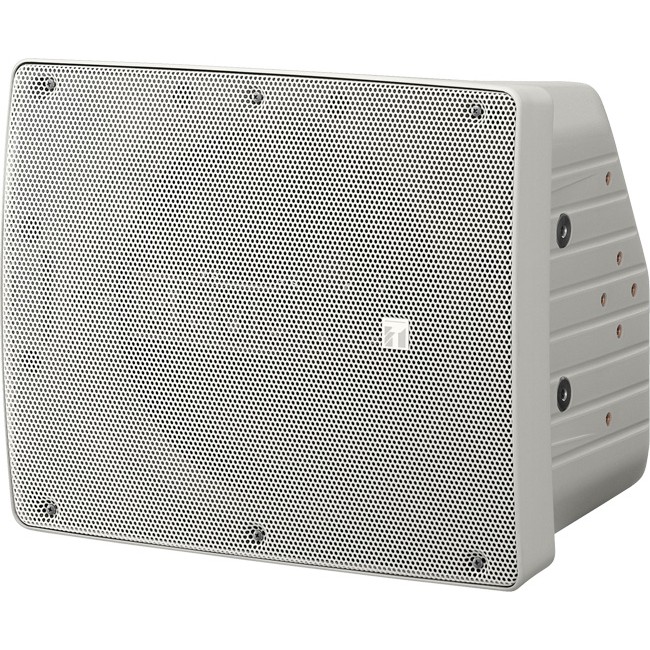 The new HS-1200 and HS-1500 Series speaker systems are designed to provide high quality sound and reliable performance for restaurants, retail, conference rooms, lecture halls, schools, sports facilities, houses of worshipand audio/visual applications.
Features include two-way bass-reflex design, rugged polypropylene enclosure with a 12″ or 15″ low frequency driver and coaxial tweeter array incorporating sixbalanced dome tweeters. HS Series speakers provide narrow-directivity control. Model options include black or white enclosures. All models include a user attachable lifting handle and rubber feet for straight positioning.
All HS-1200 and HS-1500 Series models are backed with a five year warranty.
High quality sound
Coaxial tweeter array incorporating six balanced dome tweeters
Built-in overload protection circuitry for the tweeters
Twin input terminal connections
SPEAKON terminal for quick temporary installation
Screw terminals recommended for long-term installation
Compact light weight enclosure
Wedge-shape enclosure enables use as a floor monitor
Screwdriver-adjustable impedance selection
Optional Wall/ceiling-mount brackets available
Five year warranty